The Pranakriya™ 200 hour Yoga Teacher Training program is for yoga practitioners who have a love for yoga born out of practice. The program, developed by Yoganand Michael Carroll, is part of the Pranakriya School of Yoga Healing Arts and meets the Yoga Alliance requirements for a 200 hour yoga teacher training program. This program helps practitioners to develop the skills needed to share yoga with students as professional teachers.
Click here to view our 2017-2018 Training schedule.
You will receive training in these essentials for teaching yoga:
Leading warm-ups and preparatory poses
Leading opening & closing centering
Teaching basic postures (asanas) along with modifications, variations, benefits, contraindications, and adjustments
The art of demonstration
Basic anatomy and physiology as applied to yoga
Yoga breathing techniques (pranayama)
Designing, sequencing & leading classes (including languaging, visualization and hands-on assisting)
Leading and encouraging body awareness
Leading pranayama: yogic breathing (5 key practices)
Leading relaxation and shavasana
Teaching meditation
History of yoga
Yoga Philosophy
History of Kripalu & Pranakriya Yoga
Yoga Lifestyle: Yamas and Niyamas
Right Livelihood: The Business of Teaching Yoga, including marketing.
You will also engage in many hours of supervised practice teaching. When you have completed the program, you will be able to lead three different types of yoga classes (Gentle Stretch, Meditative Posture Class and Yoga Workout) that will enable you to teach in any setting.
You must meet the following requirements to apply for this program:
---
1. At least two years of yoga practice with at least six months of classes with a certified instructor.
2. The ability to demonstrate an experiential understanding of yoga practice and its benefits.
The training is taught in nine intensive weekends, and class size is limited to 20 students. This format supports students having time to integrate the material, complete homework, and prepare for assigned practice teach sessions. A cap of 20 students is conducive to an interactive student/teacher relationship.
Tuition details can be found in the application located in the link below. Please note that tuition does not include lodging or food. Please explore the cost of these items before committing to the program.
Please follow this link for an application and additional details on the 200 hour Basic Level Teacher Training at Crofton Yoga. 2017 YTT Application Form (PDF) EARLYBIRD DATE MOVED TO JULY 1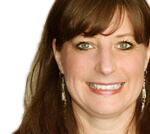 Kim Murphy
200 hr YTT director
Yoga is more than a practice or a class for Kim, it is a way of life.  Spend any length of time around Kim and her three passions in life will become readily apparent, fitness, yoga and helping people.  Like many people Kim began her yoga journey in a yoga class after suffering from bouts of depression most of her life.
It did not take many classes for Kim to realize that when yoga was part of her everyday routine she was able to see things in a positive way and as a result had more energy, felt alive and was able to face whatever challenge life brought her.  Kim's passion for knowledge and helping others led her to teaching, but she will always be her first student. Certified at the 200-hour level in both Kripalu and Pranakriya yoga and at the 500-hour level in the Pranakriya tradition, and 500-hour Yoga Therapy through the Pranakriya School of Yoga Healing Arts.
Kim is a Thai yoga therapist, a Reflexologist and continues to train with her teacher Yoganand Michael Carroll.  Her passion for working with beginners has led her to become a Director of the Pranakriya 200-hour Yoga Teacher Training Program.   Kim is Leadership and Intensive certified in Y12SR Yoga for 12 Step Recovery and currently holds meetings in Anne Arundel county.  Kim believes that yoga can heal the body from the inside out and is a necessary component for health.


2431 Crofton Lane, Suite 11 | Crofton, MD 21114
We'd love to hear from you!