At Crofton Yoga we offer a variety of regularly scheduled classes for Every Body and every level.
Classes are offered at session blocks four times a year. We also offer annual, session and punch card passes. Drop-ins are always welcome, but space is limited. Full and cancelled classes are noted on the schedule below.
To more fully experience the benefits of Yoga, students are strongly encouraged to commit to a whole session.
The fee for a drop-in is $20 per class for non-registered students and $16.00 per class for currently registered students.  
If the class you want to take is full, we can put you on a waiting list. However, we do recommend that you register for another class to secure your space. If you don't see what you're looking for, please contact us, it may be coming soon.
Prices are per session (typically 12 weeks) for one class a week. The registration system will automatically prorate depending on the week you begin. See class info/policies for discounts.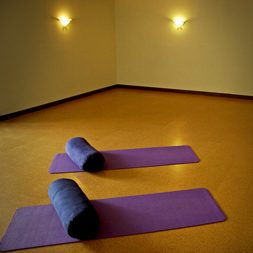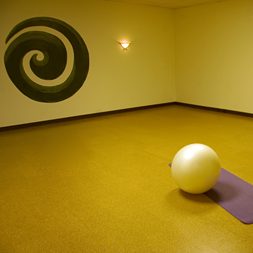 Crofton Yoga-Class Information and Policies
---
We offer classes on a session basis, with four sessions a year; Spring, Summer, Fall and Winter. Classes meet once per week. Drop-ins are always welcome when space is available (see below). Session prices are listed on the Classes/Schedule page. The following registration options are also available:
Multi-class discount
(taken on 2nd & 3rd classes) $12/class
Unlimited Weekly Pass (7 Days)
Any class, anytime during a 7 Day period $65
Unlimited Monthly Pass (4 weeks)
Any class, anytime during a 4-week period $210
Unlimited Session Pass
Any class, anytime during the session $525
Annual Pass
Any class, anytime during the year $1,600
10-Class Punchcard
Take any ten classes, in a four month period for $180.  The card is valid from the first day of use for 120 days.
(Please note that priority is given to registered students.)
Individual Private Session $80
3+ Privates (Purchased in one payment) $65
Small Group Private Session (up to 4) $100
Classes start on time. Late arrivals may be turned away or find the door locked.
Registration
Registrations are processed on a first-come, first-served basis. To register, please click the registration button in left navigation. You may also call 410/451-1625 or email us at yoga@croftonyoga.com and someone will get back to you.
Babysitting
We offer a limited number of babysitting spots for parents taking morning classes. Please see notes on the class schedule for which classes offer babysitting. Call to reserve a space 410-451-1625.
Babysitting also fills up quickly. Please call to reserve your babysitting spot .
We do not necessarily confirm class registrations. We will contact you if the class you requested is full or cancelled.
We accept beginners or new students at any time during the session as long as space is available in your class of choice. Class size is limited. Students are encouraged to register early.
Discounts
Family members registering under one account automatically receive a multi-class discount for the second, third and fourth classes paid for in a session. The multi-class discount is $12 a class. We also offer $10 off a full session for students (with college id), seniors (over 60), AACPL, AACPS & PGCPS employees (with id), and active military or family of active military (with id). Discounts are only given through the first week of classes.
Payment
Crofton Yoga accepts cash, personal checks, VISA, MasterCard, Discover and American Express. A $25 fee will be charged for checks returned to Crofton Yoga. Full payment is required by the first class attended.
Drop-ins
A Drop-in is a student not currently registered, wishing to take a single class or a current student wishing to take an additional class. Drop-ins are welcomed when space is available for a fee of $20. Drop-in rate for currently registered students is $16.
Refunds and Return Check Fees
Refunds are handled on a case-by-case basis and are subject to a $40 registration fee which is already included in tuition. No refunds are given after the third week of classes. Tuition cannot be carried over to a later session. There is a $30 fee for all returned checks. Please note, refund policies are firm!
Refunds for Workshops
No refunds for workshops are given unless we receive your cancellation request more than 1 week before the beginning of the workshop. Crofton Yoga reserves the right to cancel a workshop at any time. Space is limited.
300hr Training/Workshop Refund Policy:
If a program registrant cancels 3 weeks prior to the event they will receive a full refund minus a $100 non-refundable administration fee; if they cancel between 3 weeks and 1 week of the program ½ of their tuition will be refunded minus the $100 non-refundable program fee; cancellations less than 1 week are non-refundable.
Make-ups
Missed classes can be made up at anytime during the current session but cannot be carried over to another session. Make-ups can be done in advance of an anticipated absence. You may also bring a friend or family member to class as your make-up. There is no need to call in advance.
What to Bring To Class
It is best not to eat 1 1/2 -2 hours prior to class. Wear comfortable clothing. Also, please leave cell phones, gum, and perfume outside the studio. We have a limited number of yoga mats for student use and encourage students to bring their own sticky mat. The studio sells sticky mats, blankets, eye pillows and other yoga props if you would like to purchase them for yourself.
Inclement Weather
Please check the Twitter feed on our homepage or call us 2 hours before class to see if classes are cancelled due to inclement weather, or a local or national emergency. We hope you will be able to make-up your cancelled class with another class on our schedule during the current session.
Crofton Yoga reserves the right to cancel a class when the required minimum enrollment (6 students) is not met.


2431 Crofton Lane, Suite 11 | Crofton, MD 21114
We'd love to hear from you!