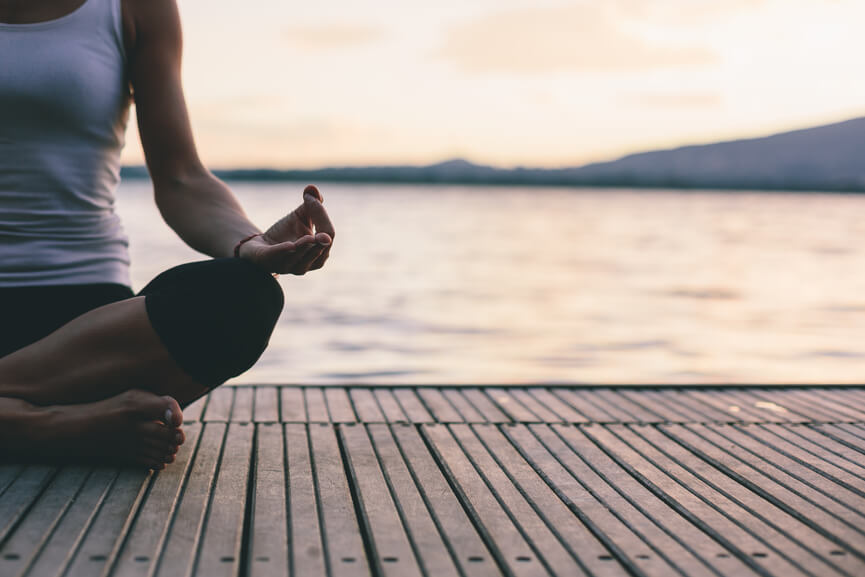 Yoga alone offers many benefits to the body; however, paired with meditation, yoga offers a powerful mind-body connection which has been supported with scientific evidence. The ability to meld the body with the mind has long existed in yoga's history. In fact, in her international bestseller, Eat, Pray, Love, author Elizabeth Gilbert recounts a conversation she had with Ketut Liyer, a Balinese healer regarding the importance of incorporating meditation as a daily practice:
"Why they always look so serious in Yoga? You make serious face like this, you scare away good energy. To meditate, only you must smile. Smile with face, smile with mind, and good energy will come to you and clean away dirty energy. Even smile in your liver. Practice tonight at hotel. Not to hurry, not to try too hard. Too serious, you make you sick. You can calling the good energy with a smile."
This passage touches on the great power that yoga and meditation can offer the physical and emotional body. While yoga's attention to postures and breathing provides vast benefits for the body and mind, the addition of meditation packs a powerful punch for mental and spiritual health. Working to strengthen the mind, body and spirit simultaneously not only results in physical improvements, but emotional improvements as well. There is research evidence that a cohesive relationship between one's mental, physical and spiritual self can have a direct effect on heart, respiratory and mental health.


2431 Crofton Lane, Suite 11 | Crofton, MD 21114
We'd love to hear from you!