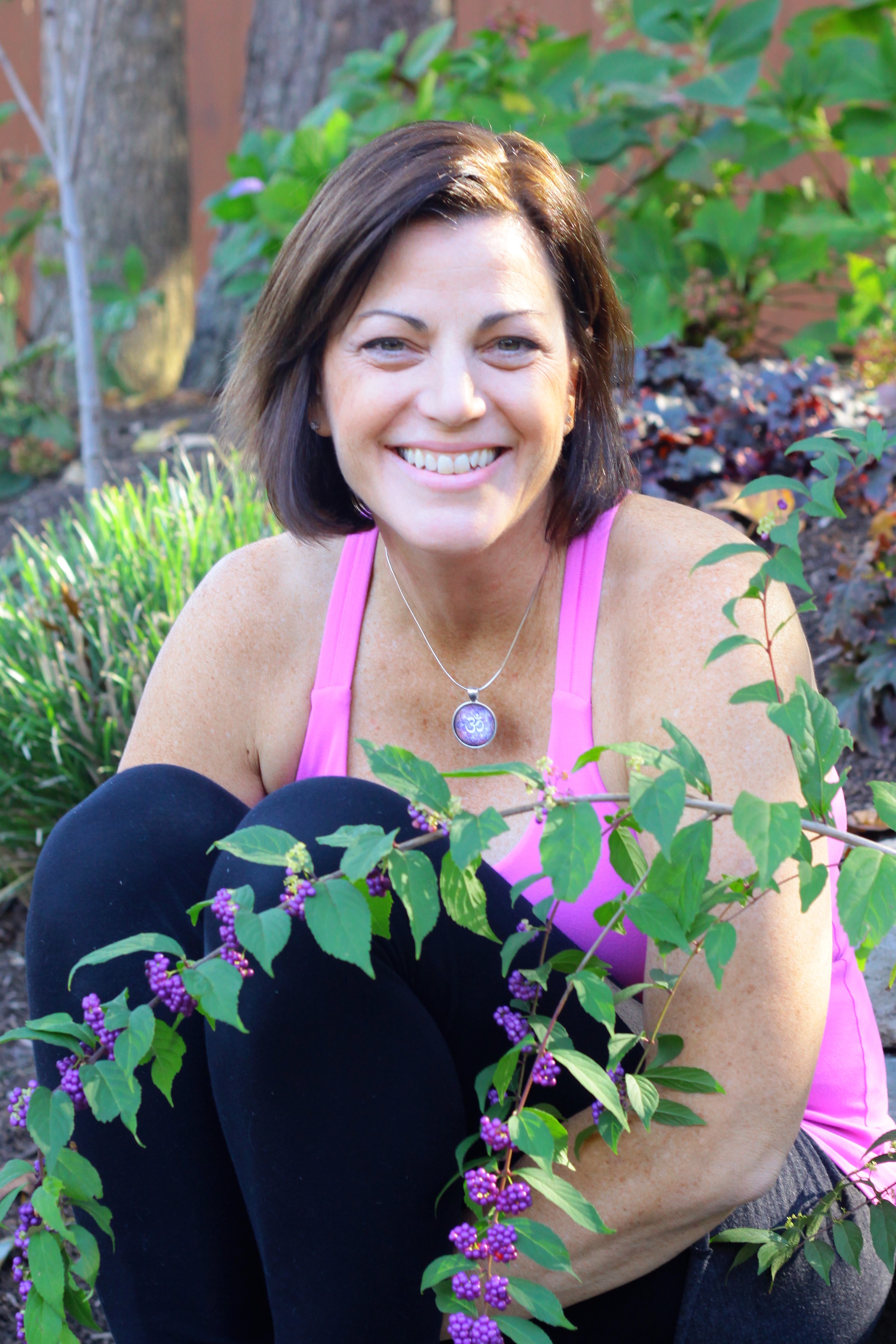 Emily Gretz
Owner/Instructor
Emily Gretz, E-RYT500, RCYT, YACEP brings a career in education and an entrepreneurial spirit to her role as yoga teacher and co-owner of Crofton Yoga. For over ten years Emily has been sharing her love of yoga with children and adults. Equally skilled at leading adults and children in yoga practice, Emily is passionate about yoga's benefits and is anxious to share them with people of all ages and skills levels.
As a mother of two girls, Emily believes introducing yoga to children can help provide them with tools for coping with life's stresses. At a very young age, children can learn to use their breath to calm their body and mind while learning how to develop muscles and balance through physical postures. Emily has collaborated with Steve Wolf on Yoga Nidra for Children (see "classes/schedule"-"kids yoga"), a CD compilation of engaging yoga nidra-based stories designed to help children deeply relax their mind and body.  She is co-director of the Pranakriya School of Yoga Healing Arts' Musculoskeletal Assessment Program, holds both Bachelor's and Master's degrees from Loyola University Maryland and is an active member of her local community.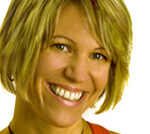 Shelbi Miles
Owner/Instructor
Shelbi Miles, E-RYT 500, C-IAYT, YACEP completed her 200 hour yoga training in the Kripalu and Pranakriya traditions and her 500 hour in the Pranakriya tradition with a focus in Yoga Therapy. She created and leads the Client Relationship: Cultivating Intuitive Presence, Boundaries & Ethics module and co-created and leads the Teaching Restorative Yoga Module for the Pranakriya School of Yoga Healing Arts. Shelbi is a Licensed Massage Therapis (LMT), seeing clients solely for Cranio-Sacral Therapy and Visceral Manipulation at Crofton Yoga. She also holds certifications in Prenatal Yoga and Power Pilates beginner Mat. Shelbi is the co-owner of Crofton Yoga and lives in Crofton, MD with her Husband and two young daughters.
Her back ground in Psychology and her detailed knowledge of Anatomy & Physiology complement her fun loving and cheerful teaching style. Shelbi has a strong sense of self and purpose and is passionate about sharing her understanding of the intuitive wisdom of the body and guiding others to use Yoga as a vehicle towards greater health and wellbeing.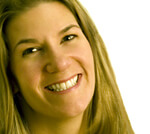 Darlene Bergener
Instructor
Darlene Bergener, E-RYT500, RPYT, LMT, CD(DONA) completed her 500hr training through the Himalayan Institute in traditional Hatha Yoga and holds an additional 200hr certification in prenatal & postnatal yoga through Colette Crawford of the Seattle Holistic Center. She is a Licensed Massage Therapist, specializing in Myofascial Release and prenatal & postnatal massage, and is a Certified Birth Doula though DONA International. For more information see www.yoga-massage.com
Darlene began her yoga journey in 1998 during her 12 year career as a mechanical engineer, turning to yoga to maintain her own health and well-being. After experiencing the profound benefits of yoga for herself, she is honored to share it with others. With a strong knowledge of anatomy and a good sense of humor, Darlene encourages students to have fun while maximizing their physical, mental, and emotional health. Darlene teaches "yoga for life", not just for in the classroom!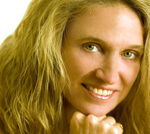 Pam Blum
Instructor
Pam brings a background rich in knowledge, teaching experience and a dedication to wellness. Her passion is teaching people how to listen to and align their bodies, encouraging them to explore their boundaries and potential. Beginning with modern dance and fitness in 1981, she's studied with many gifted teachers over the years and challenges herself to continue to grow and explore. Pam has completed both the 200 and 500 hour Yoga training s through the Pranakriya School of Yoga Healing Arts.
Yoga has been the greatest gift she has received in her journey, helping to keep her grounded and vibrant. She is currently pursuing her 500hr certification. She's been the Group Fitness Manager for the Severna Park Racquetball and Fitness Club since 1997. Pam's experience includes:
American Council on Exercise Group Fitness Certification
Aerobics and Fitness Association of America Group Fitness Certification
Power PilatesR System Level I Certification
Master Presenter for SpinningR and Resist-a-BallR
Resist-A-Ball Circle of Excellence 2003
Body Training Systems (BTS) Group PowerR Instructor
500-hour RYT (Registered Yoga Teacher) in the Pranakriya tradition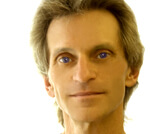 Yoganand Michael Carroll
Instructor
Yoganand founded Pranakriya Yoga in 2005. He is a Master-Level teacher in the Kripalu Yoga tradition. Through many years of intensive study and practice of Swami Kripalu's work, Yoganand has gained a profound ability to distill and interpret esoteric yoga texts and techniques.
After studying with Kripalu Yoga masters in India and America, Yoganand taught at the Kripalu Center for more than 15 years before founding Pranakriya Yoga, which he developed from the original teachings of Swami Kripalavandaji and reconfigured to meet the needs of Western yogis in today's world without taking away from the ancient teachings.
Yoganand serves as the Founder and Dean of Curriculum for the Pranakriya School of Yoga Healing Arts, leads trainings and retreats around the country and world and works to keep the history of Tantric Hatha Yoga alive. Students will find that Yoganand teaches from a place of deep experience and learning and that he shares his understanding in ways that allow them to cultivate and experience greater vitality in their own lives.  Yoganand is registered with the Yoga Alliance as an E-RYT500 level teacher and is a member of the International Association of Yoga Therapists – IAYT.
Yoganand teaches the following programs:  Understanding the Hatha Yoga Pradipika; Understanding the Bhagavad Gita; Deepening the Asana Experience:  Asana for Meditative Posture 1 & 2, Asana for Yoga Workout 1 & 2; Asanas as Spiritual Doorways; Meditation:  Theory & Teaching; Pranayama:  Theory & Teaching; The Universe Inside the Body of the Yogi:  Chakras, Nadis & Granthis
Erin Conti-Vock
Instructor
Erin came to yoga after experiencing significant changes in her physical abilities. The freedom in yoga to listen to her body and honor whatever state it may be in on a given day was a gift to her. Yoga helped her open up a very stiff and achy body and then helped her rebuild strength. She completed her 200hour training through the Pranakriya School of Yoga Healing Arts in 2014 and teaches with a passion for encouraging students to notice their breath and develop awareness of their body and internal cues.
If she had a catch phrase, it might be this: "Sometimes it's good to try harder, but other times it's good to try differently. Erin lives in Laurel with her husband and cats. She enjoys spending time with animals, sings in a community choir, and loves to cook a good meal.
Marybeth Cully
Instructor
Marybeth came to yoga to learn to adjust to her changing physical abilities. Her interests include boating, reading and scrapbooking. She also loves to cook and thinks tea goes well with everything. Marybeth believes that life brings lots of changes – some easy, some more difficult, but each piece part of your own unique journey.
She believes yoga practice is a process without a right or wrong way and sometimes the end result is very different than you originally envisioned . . . it doesn't have to be perfect – just yours. Her wish for each of her students is that they can embrace their own journey and all of its imperfections with peace, vitality, and a heartfelt smile! Marybeth is an RYT500, C-IAYT in the Pranakriya Yoga Tradition.
Laura Davis
Instructor
Laura believes in teaching an awareness based practice, and her classes are structured to tune the mind to subtle shifts in breath and body. Ever curious about the possibilities that lie within, Laura first stumbled into a yoga studio in 2005. Finding that those possibilities were limitless, she has continued coming back to the mat ever since.
With a background in classical vocal technique, Laura combines her love of creativity and anatomy in the hopes of challenging, restoring, and even surprising students. She enjoys teaching an alignment focused class, with a healthy balance of organic sequencing and unfamiliar movement.
Devadas Gregg Day
Instructor
Devadas was introduced to yoga at the suggestion of his surgeon as a "possibly beneficial" part of his therapeutic recovery from spinal surgery fusing his broken vertebrae at L5/S1. Yoga quickly became the predominant part of that recovery, and Devadas never looked back as he continued growing in personal practice and study. Moving to the Berkshires, he took a seva position at Kripalu and began a daily practice under several teachers for a number of years. Devadas completed his YTT200 at Kripalu in 2006, and a YTT500 in 2009. He also traveled extensively over those years to continue study and practice with Yoganand, completing the Pranakriya YTT500 in 2010.
Devadas regularly teaches at Kripalu as part of the Guest Yoga Team and as a program presenter. He also serves as a board member for the Berkshire Kripalu Community and regularly teaches for its community yoga classes as well. He developed and implemented a yoga program for the Berkshire County Jail and its Community Corrections Program. Devadas, a former international lawyer and investment banker, now travels to India to further deepen his yoga roots.
Krissy Dopson
Instructor
Enthusiasm to love your life and to explore your inner depths is contagious around Krissy Dopson. Her yoga passion helps people achieve bliss while on one's journey. Krissy loves life in such a big way that you can't help but leave her classes, workshops and sessions joyful, spiritually uplifted, and connected to your inner self!
Born in South Carolina and raised traveling around the globe, she is an wholehearted citizen of the world and spiritual adventurer. Krissy is a Parankriya Experienced Yoga Teacher (E-RYT), a Pranakriya Yoga Therapist, Pranakriya Prenatal Yoga Teacher, and an energy/body healer with a background in Thai Yoga Therapy and Bio Energy Healing. Krissy has been teaching and practicing yoga since 2008.
Through yoga, she became more connected to her inner self — spiritually, emotionally, mentally, and physically. Krissy found teaching yoga to be the vehicle through which she can share the exhilaration and positivity of her experience. She leads transformational classes, one-on-one private sessions and workshops with practical ways to promote inner happiness and experience a glowing sensation. Krissy's intentions are to positively impact every person she encounters and make the world a better place, one yoga practice at a time.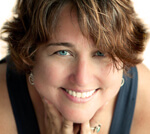 Jacci Gruninger
Instructor
Yoga is a practice that affects every aspect of Jacci's life both on and off the mat. A 500-hour Kripalu instructor and 200-hour E-RYT, Jacci has been practicing yoga since 1997 and teaching since 2001. An instructor of many modalities during adulthood her yoga practice is what has brought her the greatest sense of aliveness in her body and life. Amazed and inspired by the changes yoga brings to the body, mind and spirit, Jacci traveled to the Kripalu Center for Yoga and Health to complete her 200-hour training.
She also completed her 500-hours with Kripalu and continues to train with her teacher, Yoganand Michael Carroll, in the Pranakriya tradition. Jacci is the prior owner/operator of Crofton Yoga in Crofton, MD and is currently a Director of the Pranakriya™ 200-hour Yoga Teacher Training Program. She also directs the Prenatal Teacher Training Certification program for Pranakriya Yoga. Jacci is dedicated to creating an environment of compassion, permission, acceptance and patience guiding each person in the experience of being present in their practice and their life. She brings a strong sense of self and humor to her teaching. Jacci also has a Masters of Health Science from The George Washington University.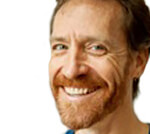 William Hufschmidt
Instructor
William Hufschmidt's (E-RYT 500) journey with healing began at age 14 as he recovered from a car accident. Meditation and breath awareness were his primary methods of pain management. Progressing through traction, wheel chairs, casts, and crutches, it took William two years to regain control of his body. This early experience fortified his belief that we can heal from anything if we consciously navigate our healing process. In 1989, William took his first yoga class with Lorna Brown, and subsequently taught classes under her guidance. Visit William at his website www.yogawithwilliam.com.
In 2001, William completed the 200-hour-level Yoga Teacher training at the Kripalu Center for Yoga & Health, and in 2007, completed Kripalu's 500-hour training. William has also earned the Pranakriya 500-hour Yoga Teacher certification. William began Thai training in 2002 with Patricia Kilpatrick and Saul David Raye, and in 2006 trained in Thailand with Wat Po and with Chiang Mai's "Mama Lek" Chaiya. He has been strongly influenced by Yoganand, Saul David Raye, and life itself. As a teacher, William empowers students to explore their edges and potentials. "We all do not walk the same path towards self-discovery. However, we are all storehouses of infinite wisdom and creativity, and through the practices of yoga, breathwork, sacred touch and play, we can tap into inner reservoirs of energy and possibility.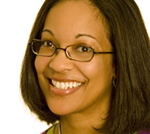 Stacee Johnson
Instructor
Stacee has been practicing yoga since 1999. Through the Pranakriya School of Yoga Healing Arts, developed by Yoganand Michael Carroll, Stacee completed both her 500-hour certification and prenatal yoga training.  Her classes are a balance of challenge and playfulness with a focus on the connection of breath and movement. She invites students to open their minds to the endless possibilities that abound by submerging themselves into a mindful practice to connect with their true selves.
Stacee originally started her yoga practice as a way to relieve her migraine symptoms and to reduce stress but quickly became intrigued by the many benefits of yoga. She maintains that yoga brings a sense of serenity to her life and she's passionate about helping her students find that within themselves. Off her mat, Stacee enjoys traveling, indulging in spas and cooking.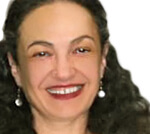 Noël Miller
Instructor
Noël discovered the peace of yoga amidst the war in Lebanon when she was 18 years old. Yoga provided her with a haven while the world around her was falling apart. She practiced yoga largely on her own for 30 years until she moved to Crofton, MD in 2008 and joined Crofton Yoga where she completed her Pranakriya 200 hr teacher training and is presently pursuing her 500 hr training. A mother of three grown daughters, who also practice yoga, Noël currently lives with her husband in Crownsville where both are employed by Anne Arundel County Public Schools.
She acquired a master in philosophy from the Université de Saint Joseph, Beirut, Lebanon and a master in library science from College Park, University of Maryland, and has just transferred as a school librarian from Nantucket Elementary to Old Mill Middle North. Noël believes that through the practice of meditation, breathing techniques, physical postures, and relaxation, balance in the body and mind can be restored, energy renewed, and a sense of well-being achieved.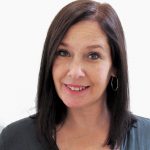 Jennifer Suplee Mullin
Instructor
Like so many others, Jen began practicing yoga for physical reasons. After a lower back injury, she needed to find a way to manage pain and maintain her active lifestyle. Yoga was the obvious choice. From the very start, Jen discovered what she thought she already knew: yoga has the power to transform lives. The intimate connection between mind and body offered much more than physical benefits—the practice of yoga brought Jen back to herself, to meditation, and eventually led her to become an instructor as well as an Usui Reiki Master Teacher, Karuna Reiki® Master Teacher and Sound Healer.
Jen draws on twenty-four years of experience as a classroom teacher as well as her background in Quaker meditation, competitive sports and theater to share the gift of yoga with a wide variety of populations. Her warm and welcoming style is guided by her belief that yoga offers something for everyone. Jen began training as an instructor in 2012, completing her 200-hour certification with specialties including Senior Yoga, Children's Yoga and Anatomy and Alignment. For the past several years, she has had the opportunity to teach children, adults and seniors in traditional studio settings as well as in the field. Jen is often found sharing the benefits of yoga with at-risk populations in schools, community centers, nursing homes and homeless shelters. Jen continues to deepen her own practice by taking classes regularly and looks forward to continuing her teacher training.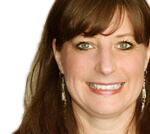 Kim Murphy
Instructor
Yoga is more than a practice or a class for Kim, it is a way of life.  Spend any length of time around Kim and her three passions in life will become readily apparent, fitness, yoga and helping people.  Like many people Kim began her yoga journey in a yoga class after suffering from bouts of depression most of her life.
It did not take many classes for Kim to realize that when yoga was part of her everyday routine she was able to see things in a positive way and as a result had more energy, felt alive and was able to face whatever challenge life brought her.  Kim's passion for knowledge and helping others led her to teaching, but she will always be her first student. Certified at the 200-hour level in both Kripalu and Pranakriya yoga and at the 500-hour level in the Pranakriya tradition, and 500-hour Yoga Therapy through the Pranakriya School of Yoga Healing Arts.
Kim is a Thai yoga therapist, a Reflexologist and continues to train with her teacher Yoganand Michael Carroll.  Her passion for working with beginners has led her to become a Director of the Pranakriya 200-hour Yoga Teacher Training Program.   Kim is Leadership and Intensive certified in Y12SR Yoga for 12 Step Recovery and currently holds meetings in Anne Arundel county.  Kim believes that yoga can heal the body from the inside out and is a necessary component for health.
Amy Quade
Instructor
Amy began her journey with yoga after she gave birth to her third child 14 years ago. She was looking for a way to relax and reduce stress. Crofton Yoga gave her that and more. She was changed physically and mentally and wanted to share this experience with others. In November 2010 Amy completed the 200 hour Pranakriya Yoga Teacher Training and the Pranakriya Prenatal Yoga Training. Amy also holds a certification in Power Pilates Beginner Mat and has been trained as an iRest Yoga Nidra Level 1 teacher.
Amy wanted to give back to the Military community and she started that journey with a training, through Warriors at Ease, "The Fundamentals of Teaching Yoga and Meditation in Military Communities". Recently, Amy got an opportunity to work with the military population and spent a year as a yoga therapist on a research study assessing the effectiveness yoga on low back pain. She worked with patients, individually, leading them through a sequence of breath work, yoga poses and guided relaxation for twelve weeks at a time.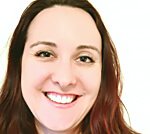 Sandra Riela
Instructor
Sandra began at Crofton Yoga in 2009 in search of an escape from a desk job that didn't leave much time for physical movement. Having never been athletic, yoga helped her listen to and connect with her body in ways that she had never realized were possible. The mind-body-breath connection has also taught her how to manage stress and hectic schedules (she can frequently be found doing Dirgha at her desk).
Sandra completed her 200 hour teacher training through the Pranakriya School of Yoga Healing Arts and approaches teaching with an enthusiasm for giving students a space to explore and connect more deeply with themselves.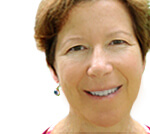 Wendy Resnick
Instructor
Wendy integrates her experience over 30 years as a nurse practitioner into her love for yoga and pilates. Since her teenage years, Wendy has been an avid yoga practitioner and tennis player incorporating fitness and nutrition into her daily lifestyle. Wendy's passion is for teaching her students to build strength and flexibility in the body while learning to guide and discipline the mind. "My experience has been that with consistent practice of yoga, change occurs on every level of your life – body, mind, and soul."
Wendy shares the transformational experience of yoga with others, helping them to be the best they can be – Healthy, Happy and Whole. In addition to her nursing credentials, and a Masters in Science, Wendy is certified in Power Pilates Mat and is a 200RYT in Hatha and Kundalini Yoga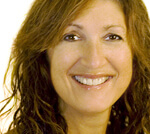 Aimee Seal
Instructor
Aimee began practicing Vinyasa Flow yoga in 1996 as a fun way to work out. She quickly became excited by all of the benefits that yoga brought into her life and went on to become a 500-hour E-RYT. Her most recent trainings have been in the Anusara and Para styles of yoga. In addition to being a certified Prenatal Instructor in the Pranakriya tradition, she has trained in the Swaroopa style of yoga. Beginning her group fitness career as a step aerobics and muscle conditioning instructor, she is certified with the Aerobics and Fitness Association of America (AFAA).
Over the years, her passion for yoga has grown as it has brought flexibility, strength, balance and serenity into her life. She takes great pleasure in sharing her enthusiasm and devotion to yoga with others. Aimee enjoys travelling and is a constant student of yoga and spirituality. She also works in the field of Special Education and earned a B.A. in Psychology and Social Work from UMBC
Sarah Seibold
Instructor
Sarah gave birth to both of her children using natural childbirth, and was thrilled to use HypnoBirthing® The Mongan Method, for the birth of her second child. Since that time, Sarah has been an advocate for every woman to have the opportunity for a safer, easier, and more comfortable birth. Sarah believes that a healthy woman, carrying a healthy baby, with a healthy pregnancy, who is properly prepared, can have a comfortable and gentle birthing experience. Sarah is extremely excited to bring HypnoBirthing® The Mongan Method to the mothers-to-be, and their birth partners, in Crofton, Sarah's hometown.
Sarah has been a public educator and has worked in the health care industry for over 20 years. Sarah has received her training and accreditation with the HypnoBirthing® Institute as a Certified HypnoBirthing® Practitioner (HBCE). In addition, Sarah is licensed in the State of Maryland as a Physical Therapist Assistant. She also manages her family business here in Crofton, performs Bicycle Fits as a Certified Fit Specialist, and speaks in area schools about bicycle safety and entrepreneurship. Sarah has also spent many years advocating for animals, specifically educating the public and working with legislation to eradicate breed-specific legislation. Sarah lives in Crofton, MD with her husband, two children, and her three rescued, mixed-breed dogs.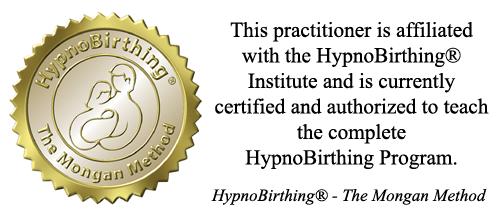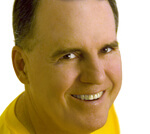 Steve Wolf
Instructor
As a teenager, Steve got his first exposure to yoga from his Brazilian aunt who had studied for many years in her home country. After experimenting with an assortment of classes over the years, his yoga practice solidified in the 1990's when he realized how much it benefited his other passion, Aikido. A devoted student of this philosophical Japanese martial art for over 30 years, Steve is now head instructor at Northern Virginia Ki Aikido. Visit Steve's yoga/aikido website: www.traditionsinmovement.com
This art's rich philosophy and emphasis on centered movement and balance strongly influences his yoga teaching style. Steve's active teaching schedule has resulted in an E-RYT (Experienced Registered Yoga Teacher) rating with the National Yoga Alliance. He completed his initial 200 & 500-hour requirements with Yoga West near Houston, Texas, and in early 2010 he wrapped up a second 500-hour certification in the Pranakria tradition with master teacher, Yoganand Michael Carroll. Steve is also on the fitness staff for American University and Maryland Parks. For over 40 years he has also been a professional musician performing throughout the U.S. and Europe.


2431 Crofton Lane, Suite 11 | Crofton, MD 21114
We'd love to hear from you!